---
Here is a link to the City of New Westminster`s notice of
this event
.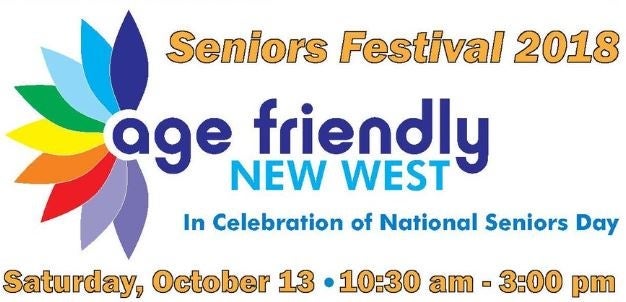 ---
The fall edition of CARP Connects is here! From adult vaccinations to co-housing, elder abuse, getting active, national pharmacare and more, this healthcare issue will get you thinking and learning.
You can download it
here
.
---
Come and experience CARP's 2018 Seniors' Festival / Senior's Health and Resource Expo (S.H.A.R.E).  Brought to you by the Richmond Delta chapter of CARP.

Where
:  South Arm United Church campus  ~  11051 No.3 Road (at Steveston Hwy), Richmond, BC.
When
:   Saturday, June 23rd, from 10am to 3pm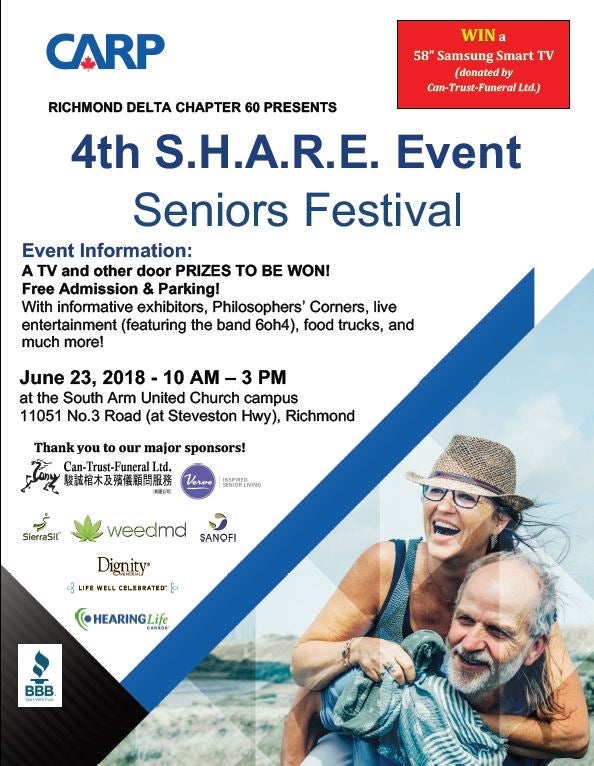 ---
Where
:  New Westminster Pier Park ~ 1 East Sixth Ave
When
:   Sunday, July 1st, from 3pm to 10pm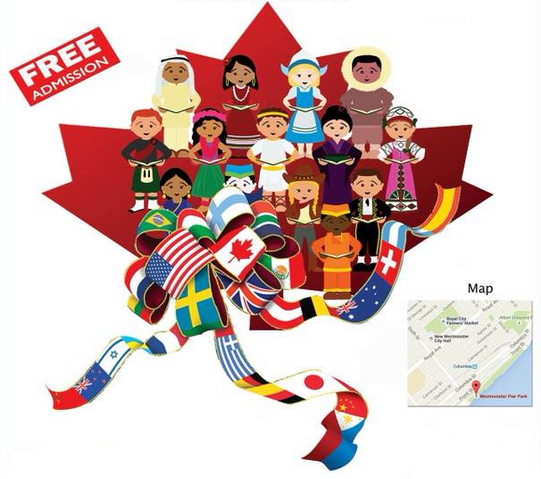 ---